Features
Presentation Timer is a simple timer for presentation. It rings bell at specified time.
You can specify up to three bell timing.
You can ring bell manually too.
When bell rings, the timer text color will be changed.
Download
For iOS
Download from AppStore

For Android
Download from Google Play

How to use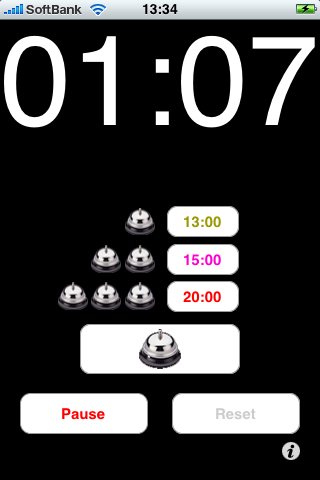 Tap "Start" to start timer, tap "Pause" to pause timer.
Tap "reset" to reset timer to 00:00.
Usually passed time is displayed. You can toggle it to remaining time with tap the timer value.
You can change 1/2/3 bell time with tap the bell time button.
You can specify end time of presentation (i.e. remaining time is 0) with tap "Use as presentation end time" button in time setting display.
Also you can rotate display.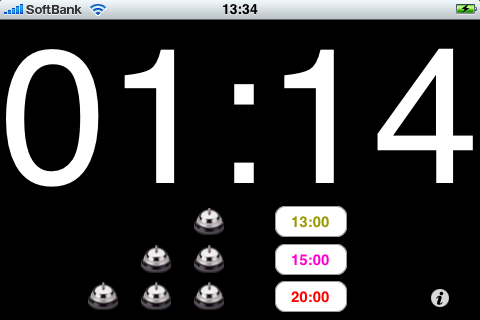 Source code
You can download source code from github. The license is BSD license.